If you've hung around my blog long enough, you may have noticed that I quite like Georgette Heyer's books. (If you haven't noticed, I give you the evidence of: How do you reform a rake? Deathbeds and [plenty of] Adventure, and A Dash of Heyer.)
Ah-hem. Moving on. The time has come to discuss one of her side-characters. He's long been a favourite of mine. I have decided to share him with you.
It is my firm opinion that Lord Legerwood – found in Cotillion – is the best thing since sliced bread, second-hand book shops and a hundred bars of white chocolate.
book summary // to set the scene
Kitty Charing can inherit a fortune from her irascible great-uncle Matthew when she marries one of her cousins. Kitty is not wholly averse, if the right nephew proposes. Unfortunately, Kitty has set her heart on Jack Westruther, a confirmed rake.
To make him jealous and to see a little more of the world, Kitty convinces cousin Freddy Standen to pose as her fiance. In London with his family, she hopes to render the elusive Jack madly jealous.
New friends embroil her in their romantic troubles, sprinkling witty banter with Parisian phrases. Her French cousin, Camille, a professional gambler, has won the heart of Olivia, in turn the object of Jack's dishonorable intentions. Doltish cousin Lord Dolphinton has fallen for a merchant's daughter in conflict with his mother. Kitty herself wonders who is really right for her.
Freddy is not known for his initiative, nor for his intelligence. His father – Lord Legerwood – is aware of this. His father is awesome. What follows is a beautiful journey in a blossoming father-son relationship.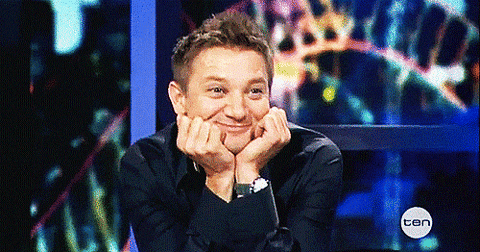 'I shall have to hatch a scheme or other,' [Freddy] decided.

'Do you think you will?' enquired Lord Legerwood, regarding him with a fascinated eye.
Slowly, over the course of the book (and with far too few scenes for my liking) Lord Legerwood's attitude towards his son changes.
'Offended you, sir?' asked Freddy intelligently.

'Not at all. How came such an idea as that into your head?'

'Notice more than you think,' said Freddy, with simple pride. 'Never call me Frederick except when I've vexed you.'

'Almost you encourage me to look forward to a brilliant career for you!' said his lordship, impressed.
He realises that his son has:
'… depths hitherto unsuspected by me, my dear boy.'
Freddy has a sister, Meg by name, who is quite flighty.
'Oblige me, Freddy, by telling me if Jack Westruther is often to be found in Berkeley Square?'

Freddy's brow darkened. 'Too dashed often, for my taste. No need for you to trouble yourself though. Keeping my eye on Meg!'

Lord Legerwood, sustaining yet another shock, said faintly: 'You are?'

'To be sure I am. What's more, got my own notion of what's in the wind.' He nodded portentously, but added: 'Don't mean to say anything about that: not my affair! Trouble is – beginning to think he's too damned loose in the haft!'

'I have thought that any time these past seven years,' said Lord Legerwood.

'You have?' said Freddy, regarding him with affectionate pride. 'Always say you're the downiest man I know, sir! Up to every rig and row in town!'

'Freddy, you unman me!' said his father, profoundly moved.
I could harp on about Freddy or the Twist of Pure Wonderousness that can be found in this novel. But I won't. I will restrain myself. Because this post is dedicated to Lord Legerwood. An epic father. The Coolest Dude to Ever Dude.
I wish to commission someone to:
create a time machine
beseech Georgette Heyer to write a book for Lord Legerwood. (Scenes of him getting pleasantly surprised by his children, his wife or even a multitude of wildlife would be brilliant.)
Thank you and good night.
// if the quotations haven't convinced you that Lord Legerwood IS the Coolest Dude to Ever Dude, I would suggest checking the book out right here //