A long time ago, I discovered something wonderous … free books! And so I dived into that marvelous place known as Project Gutenberg. Many adventures did I have, and here is one of them …
Marcia Schuyler
by Grace Livingston Hill
First, a confession: for an obscenely long time, I had no idea how to pronounce 'Schuyler'. I ignored it, pretending it was a sort of 'Marcia S-silentletters-ler'. I only knew that I enjoyed reading this book.
Now – let's not dawdle, let's plunge in and see if I can convince you that you will enjoy it too.
Our story opens with fresh-faced and innocent Marcia leaving her home to pick berries. She will sell these and use the money to buy some fabric for a dress she wants to make. In a few days her sister is getting married to David. David is a Man. A Good Man. A Worthy Man.
Only … Kate, her sister, is a flighty thing. A selfish flighty thing. Marcia doesn't see this – she loves her sister, after all. But the facts are there and Kate is a Piece of Work.
Things Happen. A small (not an enormous amount) of drama ensues: Kate is being a little too friendly with a Captain What's-His-Face, David arrives home in darkness, mistakes Marcia for Kate and kisses her. Over the garden gate. ON THE LIPZ!!!
In a gentle and pleasant way, David brushes this off like he does his teeth every morning*. Kate is still a Piece of Work and Marcia is gradually growing to wish that she had her own Good ManTM.
And then … and then the morning of the wedding dawns. But Kate isn't there! Her bedroom is empty. Empty! Rather thoughtfully, she's left a note. But a note doesn't really replace a bride.
Poor David – the woman he loves has eloped with dashing Captain Thingybob. Poor Kate and Marcia's father – he's shamed, shamed!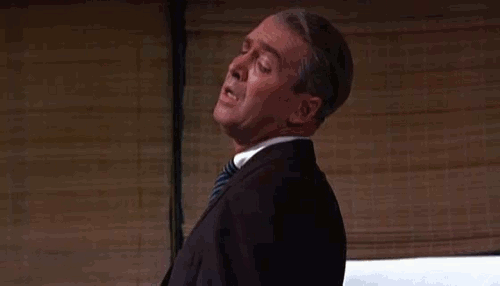 Something must be done. But what?!
And it is here that Marcia's life changes. Because her father speaks:
"It is terrible!" he murmured, "terrible! How could she bear to inflict such sorrow! She might have saved us the scorn of all of our friends. David, you must not go back alone. It must not be. You must not bear that. There are lovely girls in plenty elsewhere. Find another one and marry her. Take your bride home with you, and no one in your home need be the wiser. Don't sorrow for that cruel girl of mine. Give her not the satisfaction of feeling that your life is broken. Take another. Any girl might be proud to go with you for the asking. Had I a dozen other daughters you should have your pick of them, and one should go with you, if you would condescend to choose another from the home where you have been so treacherously dealt with. But I have only this one little girl. She is but a child as yet and cannot compare with what you thought you had. I blame you not if you do not wish to wed another Schuyler, but if you will she is yours. And she is a good girl. David, though she is but a child. Speak up, child, and say if you will make amends for the wrong your sister has done!"
Yup! You read that right – seventeen year old Marcia is offered to David. As a replacement bride. To stop the scorn, right a wrong and save the family name.
As you do.
And Marcia, pitying David and feeling so very sorry for him says …
"If David wishes I will go."
(This is just chapter five, by the way.)
So she marries him.
And the equation of:
heart-broken man + innocent young girl + marriage

goes just about as well as you could expect. And this is just the start, folks. There's Miranda (who's brilliant) and a Dangerous Man and Betrayal and Anguish and Moral Peril and Bonnet Buying and a satisfactory Villain Is Found Out scene and … it's clean, dramatic perfection.
// … and you can enjoy it too, right here //
Happy Reading!
---
*this metaphor may not make much sense, but I feel quite proud of it. Actually, this begs the question – would David brush his teeth every morning? Because … time period and history and hygiene. Hmmm …