I haven't been writing. There – I admitted it. What I have been doing is widely known as 'Raiding the Library' and 'Reading A Lot'. Below are a section of the books I have devoured.
It's funny how you can make memories with books. What I mean is, I read one of these books on a warm summer day, curled on a comfortable black chair, eating cheese and sipping tea. And now when I think of that book, I remember the cheese.
… aannnndd that doesn't sound nearly as poetic as it was in my head.
In Which the Book is Cold, Wet and Gruesome
I picked up this book because its title was extremely excellent. While I enjoyed the characters (Dandy! Alec!) I did not so much enjoy the setting. I live in England. It is summer. Reading about wind and sleet and cold is not my favourite thing to do right now.
The murder mystery itself is rather, well, gory. When I approached the main 'Reveal' I felt rather sick in my stomach, but the apprehension was worse than the actual scene.
A book to read when it is cold, when you have a blanket tucked about you and a warm drink at your side.
Three Stars.
In Which I Have No Idea What To Think
Let's be honest: I had no clue as to what this book was about. And then I read it. Yeah. Lennie – poor Lennie – was frightening in his innocence.
Mice, puppies and velvet. That's all I'm going to say. Nothing more
Not a cosy read. Probably best not read during your lunch break.
No Clue How To Rate
In Which I DNF
I gave up. I'd slogged to the half-way mark, watched Devlin land in Norfolk and fall in love and then just … gave up. Alas, the book didn't hold my interest, though the idea of writing it from the German POV was quite intriguing.
Perhaps I missed the most exciting part of the book – when they actually arrive on English Soil and commence their Devious Plot, but I'd had enough of multiple characters getting introduced and nothing much happening.
Read if you have patience and enjoy a slow building up of plot.
DNF
In Which The Heroine is Magnificent
Set in medieval Britain, Catherine, Called Birdy is mostly about Catherine attempting to avoid the suitors that her father has for her.
She. Is. Hilarious.
My only quibble is that I wanted more of an ending. I wanted to see after she had come to her conclusion. But no, it was not to be.
Read curled up in bed.
Four Stars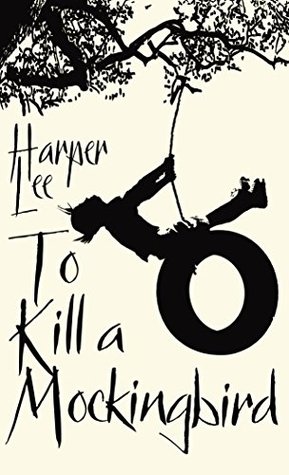 In Which I Love It
Yeah. I finished this one late last night. (Ah-hem, and when I say 'late last night' I actually mean 'the early hours of this morning').
I've never read To Kill A Mockingbird before, and I'm glad that I haven't. Because I've now had the chance to savour it – to enjoy Scout and love Atticus and every little subtle detail that Harper Lee inserts into her book.
I'm not sure the tears in my eyes were from tiredness or the emotion of the ending.
Perfect.
Five Stars