Disclaimer: I do not promise the following to be logical. I wrote it with an empty tea-cup beside me. Its slogan is Live, Laugh, and Love but how does one do that without tea? More importantly, how does one write a coherent blog post without this elixir?
---
I come home from work and survey my domain with a critical eye. I decide to tidy and then write. Neither happens. I've decided to give up that first step. Yes, my room suffers, but I'm sure that it's a good move. I've now a more peaceful mind and more time to devote to my writing. However, distractions are many and my resistance is weak.
things i class as distractions:
Reading
Cleaning (mostly when I need to write) (this cleaning doesn't extend to my own bedroom)
Stoopid Things On The Internet
Writing this post
Work (so I'm not a starving distracted writer)
By the time Christmas week arrived, I was convinced that I – and I alone – had invented long shifts that had to be worked day after day after day. To my disgust, the pity party had to be cancelled. It turns out that this is the norm of the working world.
My pity party rudely halted, I could at least use the situation as an excuse. It was masterful and goes as follows …
my masterful reason for not writing:
Work requires time to unwind from. At least one or three hours. By the time I am unwound, I need to sleep. To go to work again. So therefore, in no way could I possibly write a single word. There isn't time.
I, for one, could see no logical holes in my reasoning. (I'm certain you can't either.) However, using this logic, I am forced to face three hard choices in order for my writing to flourish:
I must give up work and write in blissful hunger and happiness (sans car, savings, clothing, and books)
I must drastically decrease my working hours and budget (less use of car, less savings, and fewer books)
I must find a happy medium between working and writing (sans unwinding time)
Right now, I'm taking option three. Writing is a part of me. Like my tailbone or unibrow. (Ha. I kid. I don't have a unibrow. Or do I?!!!) And I am willing to make sacrifices for it.
So, my 'unwinding' time will cease to be and I will be an adult and write my novels and sort my bookshelves and go to work and do all sorts of responsible things.
Q: So, how DO you avoid distractions and write? (Because, honestly, the above is no answer at all. In fact, I'd say you waffled a fair bit.)
A: I'm sure that priorities and list making and Pinterest boards make up part of the answer, but – to be brief – I think the ultimate answer is thus:
Sacrifices. Must. Be. Made.
If you want to keep your unibrow writing alive and ticking, you have to make sacrifices; give up going to the cinema or haunting bookshops or reading those reviews. These things have their place. But so does your writing. So sacrifice. It will be worth it.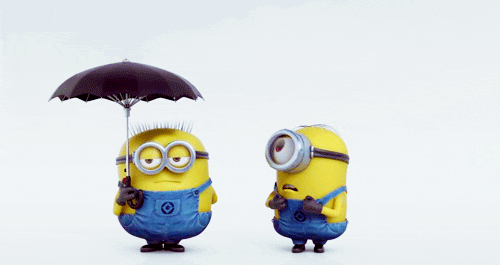 But, what do I know? I'm just a writer writing poorly concealed non-advice advice posts to solidify good intentions. And to be a beacon of help and hope to the rest of the writing world, of course. *cough*
happy new year, my friends!